I graduated from college in 1989 and parlayed an internship with a US Senator into a full-time press secretary position.   I relocated from Denver to Washington D.C. and two years later, my boss, in the beginning of a hard-fought reelection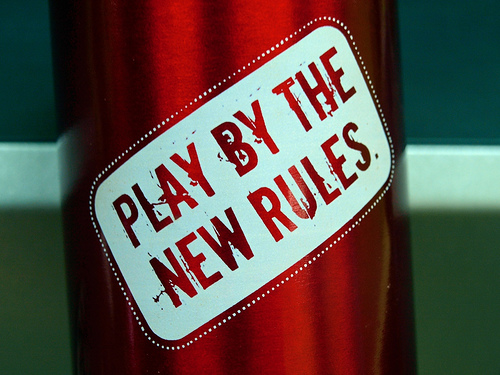 campaign, abruptly announced he was quitting and my job in Washington, D.C. came to a halt.  I moved back to Denver in 1992 and for the first time in my life was forced to look for a new job.
Back then, the way you looked for a job was pretty simple.  You crafted one really good functional resume and opened up the Sunday Rocky Mountain News and Denver Post help wanted ads and started sending your resume to employers.   At the time, the newspapers had over 50-pages of new job listings each Sunday and it the only reliable place to find new job opportunities.   As a matter of fact, I found my next job as Director of Public Affairs for RTD through a newspaper help wanted ad.
In 1998, Monster.com was created offering a quick, organized and navigable way to search for a job.  Simply type in your city and key words and dozens of jobs would appear before your eyes.  As time progressed, Monster and the other major national job boards that followed such as Career Builder, Hot Jobs and others, have become 'monsters.'  For career-minded job seekers trying to find good, professional jobs it has become an impossible c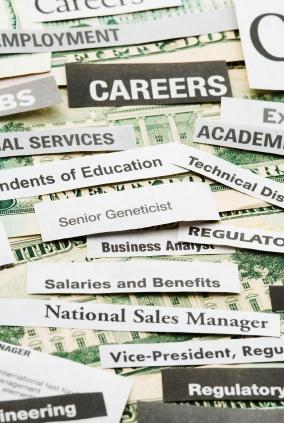 hallenge to sift through the pyramid marketing and sales jobs that clutters so much of these job boards.  For corporate HR recruiters who are paying thousands of dollars to post their jobs, they are now forced to sift through the hundreds of resumes sent from throughout the world. These monster job boards have created more problems than they solved.
Today there are an estimated 80,000 job boards on the Internet and the vast majority are simply too difficult to navigate or are unreliable in terms of the veracity of the jobs that are posted.  There's nothing worse than spending the time researching and preparing your resume package tailored to a job you found on an online job board only to find that the job has already been filled are was actually posted 6 months ago.

NEW RULES FOR JOB BOARDS:
Today's job seekers have found that there are maybe a half-dozen job boards that have REAL and regularly updated new jobs.   Here's some of the better job boards successful job seekers use when searching for a new career.
Company Job Boards
Most successful job seekers know that bookmarking the job boards of specific companies you are interested in working for is the best way to find reliable job leads.  However, that is limited to the companies that you know about and the reality is there are many opportunities at companies you are simply unaware of.
Andrew Hudson's Jobs List
Of course, I would be remiss if I didn't refer you to visit my website, www.andrewhudsonsjobslist.com.   Hundreds of positions are regularly

posted there and I can tell you that the jobs are REAL – employers are actively and urgently looking to fill the variety of positions regularly posted on AH Jobs List.  Employers rely on the vast pool of talented, professionals who regularly view AH Jobs List.  Job seekers have daily access to new jobs and can also be instantly notified through Twitter and Facebook when a new job has been posted.  Subscribers get an email with the weekly updates that features between 75-100 new jobs each week.  Job seekers can also publish a short 'job seeker profile' and employers regularly scan these profiles looking for new talent.
For the most part, AH Jobs List is tailored to LOCAL employers and job seekers in the Rocky Mountain region, but plans are underway for AH Jobs List to expand to other cities in the near future.
Aggregator job boards
Aggregator job boards send 'bots' or 'spiders' to search for jobs across the Internet and then compile those jobs in a searchable database accessible on the Internet.
Aggregator job boards www.indeed.com and www.simplyhired.com are terrific tools for sorting through many of the major job boards as well as corporate job boards.  The keys to success on these sites are refining your search terms and understanding the variety of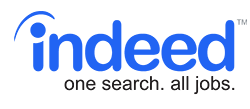 job titles that might fall under one career field.   For example there may be hundreds of jobs listed under the term 'sales', but you can also refine that further by using the terms 'senior sales' , 'business development manager' or  other terms and titles that could reflect the career you are searching.
Niche job boards
Look for credible niche sites that focus on specific career
areas.  For example, www.dice.com, is a terrific high-tech job board.  If you are looking for non-profit related careers in Colorado, I recommend the job board on www.coloradononprofits.org.  If you are looking for a job in higher education, check out http://www.higheredjobs.com which regularly lists a variety of new jobs at universities.
Professional associations many times offer good niche job listings.  Often these associations are run by volunteers and don't have the full-time capabilities of managing a jobs site and regular postings are few and far between.   In addition, some of the associations require you to be a dues-paying member in order to see the jobs which is limiting both to the job seekers and to the employers posting their jobs.
LinkedIn
While more hit-and-miss in terms of the numbers of positions p

osted each day, LinkedIn.com is also a helpful job search tool.  Recruiters are using LinkedIn more and more to find quality professional candidates so make sure your profile is updated.  Also use the LinkedIn job effecient search tool to scan for new postings from companies.
Craigs List and the rest
On Craigs List I've found more hourly temporary jobs than salaried career-type positions.  It has some fans, but for the most part, it has not attracted the type of credibility and reliability from employers and from professional job seekers.
I also tend to frown on job sites that require job seekers to pay money in order to see the jobs.  In an age when content is king, forcing unemployed job seekers to pay to see job postings seems unfair and exploitive.  For example, in my surveys, the Ladders, which charges job seekers about $30 per-month with the promise of access to postings of senior-level, six-figure positions, regularly ranks as one of the most over-hyped yet unreliable job boards.
What are your favorite job boards?  Which job boards are the best resource for your job search?