About Us
About Andrew Hudson's Jobs List
Andrew Hudson's Jobs List has been Colorado's premiere job board for 24 years. Started in 1998 with a few hundred followers, today, more than 35,000 subscribers receive the weekly updates and hundreds of thousands more visit AH Jobs List each month. Currently, AH Jobs List posts more than 1,000 jobs per-month and according to a recent survey, 70% of employers posting jobs found Andrew Hudson's Jobs List the best site for finding new employees.
In addition, AH Jobs List holds Career Bootcamps throughout the year. AH Jobs List Career Bootcamps are intensive three-hour interactive small-group seminars that help get job seekers out of their job-seeking rut and make their minds swim with fresh job-seeking ideas and a new perspective on how to market and brand their unique skills and experiences.
AH Jobs List has also held large job seminars and job fairs and through these events, more than $250,000 has been raised for local charitable organizations including the Red Cross, the Denver Zoo, the Mi Casa Resource Center, Volunteers of America, local Tsunami relief and the Samaritan House homeless shelter.
We are always looking for new ways to improve the site and welcome comments and advice on how to make the site even more helpful and effective for job seekers and employers alike.
About Andrew Hudson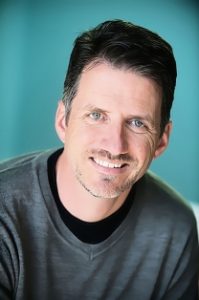 Yes, Andrew Hudson, me, is actually a real person. I've actually had people email me thinking I'm an avatar, or a made-up person that is part of a bigger corporate scheme. But I'm all too real. I live and work in Greenwood Village where Andrew Hudson's Jobs List is my full-time job.
My passion for the past 23 years has been helping jobseekers find work and helping employers connect with the best professionals. It's what I love to do. I feel very fortunate that I have turned what was a hobby into a full time career. Knowing that I'm able to help people with their job search and with managing their careers brings me great satisfaction.
Prior to taking on AH Jobs List as a full time endeavor, I had spent more than 20 years working in a variety of marketing, public relations and advertising roles. I was the Director of Communications at the Regional Transportation District and I also served as the press secretary for a United States Senator and for the Mayor of Denver. I led the marketing and advertising division at Frontier Airlines and also served as Senior Vice President of Marketing and Communications for ARCADIS, U.S., a global environmental engineering firm based out Arnhem, the Netherlands.

I am also a professional bassist and perform in a variety of jazz clubs and festivals throughout Colorado.

I'm a proud third-generation Coloradoan and I live in Englewood, Colorado with my beautiful wife, Christine who is the Vice President of Advancement and Executive Director of the Metro State University of Denver Foundation. We have three children, Nick, Julia and Mateo.