AMERICA'S BACK! proclaimed the front page headline of the April 19th edition of Newsweek. Last week we heard from a variety of government leaders and top economists proclaiming that hiring is on the upswing,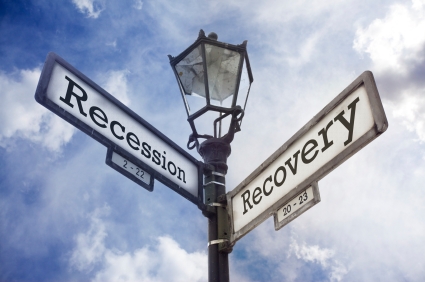 consumer spending was increasing, productivity was up and the stock market was showing sustained gains; all signs that the beginning of the end of the economic recession is upon us!
Praise be and Hallelujah!
According to Newsweek, the rebound activity is apparent in many key indicators including:
•    The Dow Jones average is now hovering around 11,000,
•    From the fourth quarter of 2008 to the fourth quarter of 2009, productivity rose 5.8 percent.
•    The U.S. economy has gone from shrinking at a 6.4 percent annual rate in the first quarter of 2009 to growing at a rate of 5.9 percent at the end of the year.
AH Jobs List began seeing a dramatic increase in the number of local job postings beginning in January and in fact, nationally, 162,000 jobs were created in March – a long way from losing 800,000 per month at the height of the recession.
And while we should all be celebrating this good news, expect the post-recession environment to be incredibly different for job-seekers and employers alike.
Companies big and small are still reeling from the quick and explosive nature of the recession; they've tightened their belts, cut the fat and learned how to do more with less.  Even as the economy starts to bring back consistent profits, job-security has become a lost and forgotten phrase in many organizations.   Traditional benefits packages such as 401k match, performance bonuses and other incentives have disappeared altogether.  For many companies, the biggest bonus program they can offer their employees is the bonus of having a regular paycheck.
In fact, according to a recent survey released earlier this month by MetLife, 68 percent of employees said that over the previous 12 months their health was affected by increased feelings of job insecurity, a decrease in the quality of their work, an increase in their workload or being distracted at work because of financial anxieties.
But with the new post-recession economic environment a new dynamic is starting to appear.  Expect the next six months to be a roller coaster as companies regain ther balance and job seekers start to hear their phones ringing from HR recruiters anxiously filling new jobs.
According to several HR recruiters I've spoken with in the past week, here's a few things to expect:
•    Lacking feelings of long-term security or loyalty with one employer, professionals will be better prepared to regularly switch jobs and careers.   Professionals will be constantly evaluating new employment opportunities and, having been unemployed during the recession, are now more adept and skillful in being able to find these opportunities.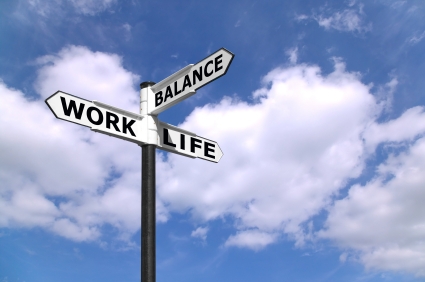 •    Professionals are now less concerned about corporate ladder climbing than they are with enjoying what they do for a living.  Before agreeing to an employment offer, professionals will be analyzing company ethics, work/life balance policies, health and quality of life benefits and the overall corporate culture of a company.
•    As a result, companies will begin to incorporate talent brand management strategies to position themselves as an employer of choice.  Expect to see more marketing/pr and social media positions shifting into the human resources and recruiting departments of large and mid-size companies.
•    Employers will reward professionals with multiple skills both in terms of salaries and new opportunities.   The winners will be those individuals who are reinventing themselves with new skills and education but also have a proven chronology of mid-senior level work experience and maturity.
•    Employers will now begin critical succession planning to replace skilled but retiring baby boomers.   Younger professionals will be promoted more quickly and their levels of responsibility will increase.
•    Hit hard by the recession, external headhunters will be back on the prowl looking for mid-senior level executives in a variety of industries but expect their fees to decrease.  In addition, starting salaries and initial signing bonuses won't be as high in many industries, but long-term golden-handcuff incentive programs will be back in vogue.
•    Employers will continue to evaluate ways to control and cut costs of traditional benefit programs but will increase internal employee wellness/health programs, financial management advice programs, and other quality of life benefits for employees.
If you have a comment or a predicition, feel free to email me at ahudson@ahjobslist.com or feel free to post on Facebook at www.facebook.com/ahjobslistfanpage.