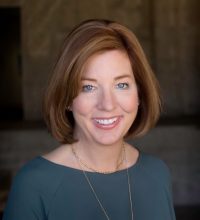 Ruth Pankratz is a professionally trained, certified résumé writer. She writes, coaches, and presents on résumé writing, career advancement, networking, leadership, career transition, job search, interviewing preparation, and personal branding. Partnering with clients to enhance their brand she has created thousands of résumés and career documents for technical professionals, managers, and executives. She holds an MBA from Colorado State University. Visit her website, www.gabbycommunications.com.
My father taught me to be very self-sufficient. Some of the lessons he taught me I'm not sure I needed to know, like how to remove a tree stump or how to change my car's oil.
I believe in balance—there is value in being self-sufficient, and there is value in hiring a professional. When I don't do a specific type of work on a regular basis or if I've never done it before, I research options and professional service providers.
I'm a certified résumé writer. As a résumé writer and service provider, when people ask about my services I explain some of the benefits they will receive when working with me.
The bottom line is the world of job seeking has drastically changed in the past 10 years. Online Applicant Tracking Systems (not human beings) are typically the first point to rank candidates by pulling keywords and phrases from résumés. Employers can enter search words, titles and phrases into online job boards like LinkedIn, Indeed and Andrew Hudson's Jobs List to search professional profiles for new employees.
In today's job-seeking world, the job offer is extended to those who can effectively tell their story and connect their value to the jobs they are applying to and the employer's need. Your résumé, online profile, cover letters and applications are the beginning touch points that get you through to the interview and, ultimately to a job offer.
Partnering with a professional, certified résumé writer will not only ensure your career documents are formatted for a modern-day job search, but they will also give you the confidence that your story is being told and that your value is being represented.
A software engineer client of mine recently told me "I wanted to let you know how useful this service has been. I suck at writing and I'm not big on bragging about myself. The résumé you created and the experience was beyond my skills. I appreciate your help because it made all the difference in my job search. "
Where to Start
True to Murphy's Law it seems like the time when I need something critical it's the time when my money is stretched thin, or I don't have time, or I'm unsure if I can trust an unknown resource. That's when I consider what the time without success costs me.
Start by considering the desired outcome, then research, and ask questions:
Will writing my own résumé myself save me financially or are there hidden costs?
Is my résumé communicating my career story in a way that engages hiring managers?
Do I know how to highlight my contributions? Has my résumé been generating interview opportunities?
If you're job searching, and you are not getting interviews, it is usually due to the résumé content or how you're coming across on paper. These are the areas where a certified résumé writer can help. Writing about yourself is one of the most difficult writing projects. However, a résumé is a necessary evil to get employed. If you find your ego can't whip up accomplishments and accolades to write your résumé content, then you might want to consider hiring an expert to help.
"Ruth was an incredible asset to my career because writing documents and job searching are not something I do often. After an upbeat and fun conversation, Ruth took all my information and produced incredible career documents. I am beyond impressed with her attention to detail." Z.C., Registered Nurse and Gabby Communications client.
What Are Certified Résumé Writers
There are several types of résumé writing services. Some writers are not certified and offer a templated résumé to create career documents. This assistance can be helpful if your salary earnings are modest (usually less than $35,000 a year) if you just need a standard résumé, and if some kind of résumé is better than nothing.
But if you are a mid-senior level professional who wants to stand out from the competition, then you should consider a customized résumé written by a certified, experienced résumé writer who can create unique documents that showcase your value and contributions, your accomplishments and success, your career trajectory and the value you will add to an employer.
When considering a résumé writer, here are some things to consider:
Is the résumé writer trained and certified in writing resumes?
Is the résumé writer familiar with various industries and career sectors?
Do you have a unique situation? Are you reinventing yourself? Are you coming back into the working world after an extended leave as a stay-at-home parent? Do you have other work gaps, shifting employment timelines, or changing career experience?
Visit the résumé writer's website and ask for examples or experiences about working with professionals in job-seeking situations similar to yours.
Use a trusted nonprofit resource, like the National Résumé Writers Association as a way to research certified résumé writers.
A certified résumé writer is not your critic but your ally. He or she can review your career experience and goals with fresh, unbiased and confident viewpoint.
As one of my finance clients shared, "The reaction to the new resume is very good. For the first time in my life, I feel like I have a little freedom to pick the place I want to work, and not just take the first opportunity that comes my way."
Résumé Audiences
Career documents have evolved and are stylish, modern, attention-grabbing documents. A certified résumé writer knows the job market trends and can create résumé content to capture a hiring manager's attention while also ensuring that the résumé reads and looks great.
In addition to understanding trends, a certified résumé writer knows that there are typically three audiences who will read the résumé:
1. Applicant Tracking Software (ATS system) is a computer system that filters résumé content against job need parameters.
2. Gatekeepers are usually HR staff, recruiters, or administrators who quickly skim read the résumé and help decide if a candidate will move forward to the hiring manager.
3. Hiring managers are the people who will make decisions based on the résumé content details regarding experience, education, contributions and more.
If writing is not your forte, then hiring an expert, instead of going it alone, can be a wise investment. Certified résumé writers have to earn credits annually to ensure they know hiring trends, are trained in résumé writing, understand applicant tracking software needs, and can provide an eye-catching format.
Using a résumé writer is an investment in your job-seeking success and ultimately in your long-term career goals. Having a professional, un-biased professional résumé writer help to tell the story of your talents, education, successes, accomplishments and skills will not only give you red-hot confidence, but will result in more interviews and job offers.