Need help diagnosing a job seeking problem?.  If you have a question for the Job Doctor, email us at info@ahjobslist.com.
Dear Job Doctor:
I've been applying for a lot of jobs and am concerned that my resume is not very good.  What do you recommend?
– Concerned in Bonnie Brae
Dear CBB:
You have a common problem called Insecure Resume Disorder (IRD).   IRD can happen at any time in your career – whether you are an entry level jobseeker or a seasoned professional looking for a new job.
Here's the deal:
In the good ol' days, job seekers would craft one really good resume to be sent out to employers.
Typically every Sunday, the employment section of your local newspaper would have upwards of 60 pages of new jobs throughout your state and you'd simply mail out that one resume to employers everywhere.
It was a relatively easy strategy.  Sure, networking, cold-calling and other tactics were helpful too, but for the most part, the rule was – one really good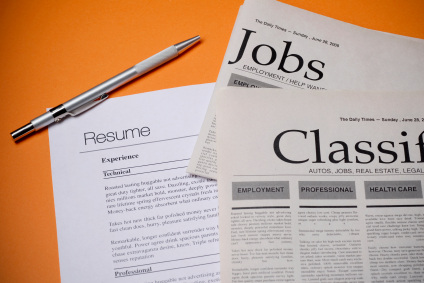 resume.
Flash forward to the Internet era.  In 1998, Monster.com became one of the most recognized job-seeking websites and offered lightening quick efficiency for both employers and job seekers.  Jobs were accessible to hundreds of thousands of job seekers from around the world!  All you do is search for a job in your sector and the city you were searching and you could easily find hundreds of employment opportunities and, better yet, easily apply directly for the position online!
But here's what happened:  HR departments were deluged with resumes from professionals throughout the world and their email boxes were getting bogged down.  To the dismay of the qualified job seeker, unqualified applicants, applying on a wing and a prayer, were gumming up the system.  It simply became impossible to sift through all of the job seekers who were applying for that one job.
Today, there are typically two ways your resume will be considered:
1.) Applicant Tracking Systems
Many mid-large size companies have begun using Applicant Tracking Systems (ATS).  These online application systems allow recruiters to ask qualifying questions about each applicant and the ATS organizes the applicants based on the responses and spits out the most qualified job seekers for the position.  While theoretically, this is supposed to provide another level of efficiency for the recruiter, the ATS is really relying on the applicant to make sure they fill in the fields with the most accurate and reliable information in order to make a determination about their qualifications.  Even while you are required to answer qualifying questions with an ATS, you are still generally required to download your resume to the system.   (There are specific ways that can help your resume and responses conform to an ATS which I will write about in a future article.)
2.) HR recruiters sifting through resumes
Human beings still review resumes – both hard copy resumes and resumes they might see on popular websites such as LinkedIn.  But consider this:  The typical HR recruiter seeing your resume for the first time will spend maybe 45-60 seconds reviewing it to see if it meets the qualifications and most likely, they will not read your cover letter during that first screening.
Many HR recruiters start their review at the END of your resume to quickly look at your career chronology and assess your career progression.  In addition, they are looking for basic qualifications as spelled out in the job posting: years of experience, industry experience, college degree, etc.  They are also looking for red-flags such as job-hopping, inconstancies, typos, gaps in employment, inflated titles and other things that would take you out of the running.
So back to your resume…
Your goal is to present a resume that will get you a call back.
Today, every resume you send out must be customized to the job posting you are applying for.  It doesn't mean that you have to re-write every detail of your resume, but your resume does have to connect the relevance of your experience to the specific job you are trying to get.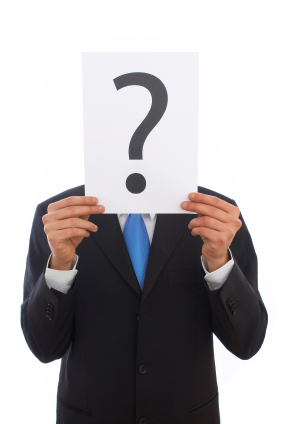 Think about it: an HR recruiter is held accountable to finding the best possible talent for the company.  They are going to be motivated by resumes that have the clearest relevance and connection to the position they are hiring for.  If you want to get a call back, you MUST make that connection for them.
You can never assume that the recruiter is a subject expert in your career field.  They are typically generalists who work with the hiring authority (usually your future boss) to help determine the best qualifications.
Based on my interviews with hundreds of HR professionals, here's what they say they are considering when they review your resume:
•    They are considering how easy your resume is to read. A 2-page resume is completely appropriate.  Keep the font on your resume consistent, but soft fonts like Arial are easier on the eyes.  When listing previous employers, make sure you clearly indicate the time you worked at the company.  Keep it consistent in the types of font you use.  Unless you are applying to be a model or TV news reporter, don't include a picture.  Remember, if the most basic information is not accessible to them, they most likely will not consider your resume. They rely on the resume for this information and simply don't have the time to search for it.
•    They are considering how closely aligned your resume is to the job for which they are hiring. Help them to help you!  Think about when you are considering making a big purchasing decision and you are considering a variety of criteria before you make your purchase.  In much the same way, HR recruiters are in the same mindset in terms of making sure your resume shows you have met all of the criteria that was defined in the job posting.   Your resume should give them that sigh of relief in that you demonstrated you are the perfect candidate.
•    They are considering the specific bulleted examples that show accountabilities and results at previous jobs. Specifically, they are looking for numbers.  Did you increase sales?  Did you cut overhead?  Did you manage budgets?  How many people did you manage?   Think back to past performance reviews at previous jobs.  What types of metrics were used to evaluate your performance?  Remember, in their minds, past success is an indicator of future success.
•    They are considering your career progression up to this point. They like to see your increased responsibilities, duties and ways you've managed your career path.  In many cases, they like to see specific industry experience as a way to determine your knowledge of their company and your understanding of the context of what they do compared to their competitors.
Bottom line: Get rid of Insecure Resume Disorder!  You have a lot of control over your resume.  Keep in mind, no hiring process is perfect and it is a tough job seeking market right now.  But every advantage you can give yourself should be considered.  Read and re-read every document you send to a potential employer and make sure that you have demonstrated that your background, experience, expertise and overall qualifications are aligned and relevant to the position to which you are applying.