Job seekers in Colorado take note.  Colorado Biz Magazine, one of Colorado's premier business publications, has come out with it's annual top 100 public companies in Col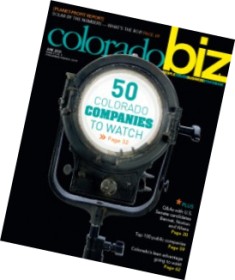 orado.  See the whole list by clicking here.
In addition, they have published their annual list, 5o Colorado companies to watch; a list of second-stage enterprises whose success, growth and innovation, "will help the state regain its footing as a fertile ground for business growth"  Click here to read about these 50 companies.
These types of compilations are essential in navigating the job landscape throughout Colorado.  By no means the only companies to consider, you can get a pretty good idea of the types of industries and services provided to these industries by scrolling through this list.
In addition, as public companies, they are also required to file quarterly reports with the Securities and Exchange Commission.  The reports, posted on the SEC's Edgar system which you can find by clicking here, provides a wealth of information on the corporation, its leadership, strategy and overall market performance.
Finally, each of these companies has its own website with a ton of data.  Most importantly for job seekers, is they also list new openings at the company.  If you want to apply for a job at a company, the best place to apply for a job is through the company's career website.
Educating yourself about the industries and businesses that make up a local economy is a challenge but a critical responsiblity for job seekers.  With lists like this, it takes a lot of the guesswork out of the job seeking process.