Social media employment is getting more and more interesting and has really developed into a niche of its own.
Check out the job description below for Social Media Catalyst from Adidas Golf Wear.
I don't know about you, but when one of  the job responsibilities includes the phrase "playing golf in some of the world's most extreme climates on the world's most extreme golf courses," it gets my attention.
More than the traditional and cliche 'brand ambassadors', social media experts like those described below should have a variety of skills including PR, journalism, marketing and the technical social media skills that connects everything together to drive a global online reach, but more than anything is a creative, compelling and charismatic online personality that can drive consumers to want to follow you.
This is one of those jobs that I guarantee, when it comes down to the final interview, they will be looking for someone with a creative, unique, quirky but proven track record of attracting a large online following.

Social Media Catalyst
Adidas Golf
Adidas Golf is Hiring Introducing the World's Most UltimateJob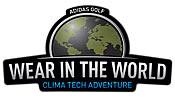 Interview. We're offering a once-in-a-lifetime opportunity for web savvy, golf enthusiasts to compete for a chance to be our new Social Media Catalyst. Submissions will be narrowed down to two finalists who will participate in a head-to-head showdown in Round 2 of our globetrotting golf adventure across nine countries on three continents over 50 days.

Job Description:
adidas Golf Marketing Department is looking for an energetic and talented individual with experience communicating messages across various social media platforms. The candidate should be an avid golfer who is passionate about the game and capable of translating product messages into compelling content for an online audience.
The Social Media Catalyst will work with our public relations and marketing team to maximize the development and implementation of all social media programs. The Social Media Catalyst will be the brand voice as expressed through all channels of interactive marketing and social media, enhancing the brand's image, building customer loyalty and increasing brand awareness.
In this position, your responsibilities will include:
* Converting product messages into compelling content
* Acting as a bridge between the brand and customers
* Ensuring the adidas Golf Facebook site is compelling and relevant to our target audience
* Write blog posts that reflect the brand's image and initiatives, driving consumer engagement with adidas Golf.
* Establish consistency of message across multiple networks and work with the marketing and public relations team to ensure proper messaging is being published online.
* Employ social media sites to drive traffic to adidasgolf.com
* Contribute to regular team meetings
* Ability to contribute to campaign creation and actively participate in brainstorms with web designers and marketing team.
* Monitor all web analytics on a weekly basis (e.g., pageviews, Twitter followers) and provide reports of growth and other activity.
* Work with in-house and outside agency to continually evolve and upgrade site to be at the forefront of web technology.
* Collaborate strategically with PR to leverage brand initiatives, combining traditional and new media consumer outreach.
* Work with adidas Golf creative team to develop tools to support social media initiatives (i.e., landing pages for social media contests).
Our ideal candidate will have a BA or BS degree. Candidate must have excellent written and verbal communication skills, the ability to multi-task, and a strong attention to detail. Two years experience in web/online marketing and a participation in social platforms is a plus. Ability to play golf is a must.
Interview Process
Two applicants will be selected for the job interview. The interview will take place during adidas Golf's "Wear in the World" adventure, a 50-day trip with job candidates traveling to various countries to play golf in some of the world's most extreme climates. Candidates will be evaluated on their ability to effectively capture video content of the trip, communicate brand messages, interact with adidas Golf tour PRO's and build a base of followers through various social networks including Twitter and Facebook.
After the 50 day adventure, the candidate who is determined to be the most qualified in the sole discretion of the company, may receive an offer for employment with adidas Golf at its Carlsbad , California headquarters. Such employment may be a full time, part time, contract or temporary position. If, at the conclusion of the 50 day adventure, the company determines that neither applicant is right for the position, the company reserves the right to consider additional candidates or may even eliminate the position.
Duties / Responsibilities for the "Wear in the World" interview
* Playing golf in some of the world's most extreme climates on the world's most extreme golf courses
* Informing the consumer and followers about the benefits of adidas Golf products and their technologies in the various climates they will be playing in.
* Constant and timely blog posts on the WITW blog only
* Constant and timely Twitter updates to the adidas Golf Twitter Page only
* Constant and timely Facebook posts and status updates to the adidas Golf Facebook page only
* Agree to be filmed 24/7 during the Wear in the World adventure
* Working closely with the videographer to create content showcasing the adventure and adidas Golf product that will be featured on the WITW blog
* Constantly using hand held video to capture behind the scenes footage and posting footage or sending it the WITW headquarters for editing
* Working closely with WITW headquarters to be trained and guided in areas of media, social media, adidas Golf product and talking points before and during the adventure.
* Extensive and frequent traveling from various countries over a 50 day period
* Creating a large personal fan base as well as driving consumers to adidas Golf social media and shop sites.
* Accurately handle and record all personal finances spent during the adventure and stay within daily spending budget.
Skills / Requirements for the "Wear in the World" interview
* Avid golfer with a passion for golf and the adidas brand
* Outgoing personality, ability to easily talk on camera, and good public speaking capabilities
* Seeking extreme adventure and love of travel
* Competitive nature
* Must be 18 or older
* Available to travel the world from June 24, 2010 – August 14, 2010
* Valid passport (Passport must be valid through February 2011)
* Legally authorized to work in the United States at time of application submission
The two applicants selected for the interview process will be treated as temporary employees from June 14, 2010 until August 14, 2010 and will be paid at the rate of minimum wage.
http://wearintheworld.adidasgolf.com/