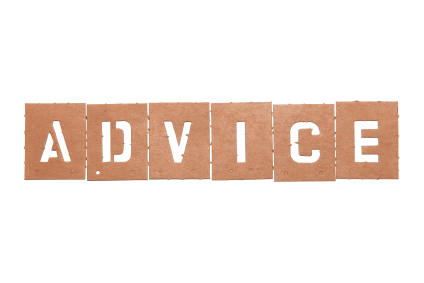 The advice below comes from a note I recently received from one of the City's most respected recruiters.
Many of Denver's most well-respected organizations use her to help fill open positions and she has used AH Jobs List tohelp identify talent for these positions.  She is on the front line of helping to match talented professionals with her clients every day.  She reviews resumes, cover letters, applications and works with individuals throughout the hiring process and is as much an expert at hiring as she is in the job-seeking process.
Andrew:
My latest search project is for a senior marketing executive at a pretty large organization here in town.  The volume of response for this position has been huge, but the quality of some of the applications has been appalling.  I think it's bugging me more this time than for other positions because this is a marketing job, and a number of these candidates are failing to market themselves in the most basic fashion.  If they can't market themselves effectively enough to get my attention, then I have no faith that they will be able to market my client's services in any better fashion.
So, I am asking you to reiterate some of these basic lessons in a future version of your newsletter and in other forums in which you participate.  Here we go:
1. Cover letters are essential and MUST be tailored to the job to which you are applying.  If there is a specific name or title used in the job to which applications should be sent, then use that name or title in your letter.  Brief email introductions that accompany your resume ARE NOT cover letters.  They do not suffice to tell me why you want this job, what you know about the organization, and how your skills are directly applicable to the job being offered. And re-using the same old cover letter for every job and just changing the name of the organization will also quickly get your application dismissed.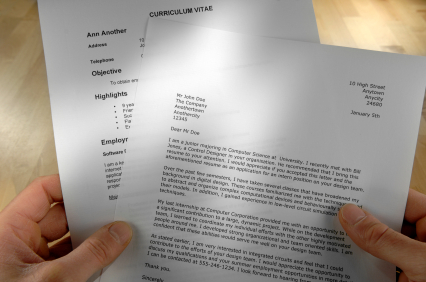 Such letters are immediately obvious, and why should I spend time reviewing your information if you haven't been willing to invest even a little effort in tailoring your letter and your application to this particular job and this particular organization?
2. Embedding a comprehensive cover letter in an email is also not a great idea because formatting can get all askew in the email.  Make the cover letter a separate attachment or the first page of your resume file.  Much more professional, and you can be sure the formatting, the spacing, and the page breaks work where they should.
3. Print everything you prepare at least once to check page breaks and spacing.  Don't assume that what it looks like on the screen is what will appear on paper.
4. Double check and triple check that you are sending the right cover letter to the right person and that the email header information is for the right job.  Sending me a letter or an email that is addressed to another hiring manager at another organization is the quickest way for your application to be dismissed immediately with no further review.  For every 100 applications I receive, at least 5 are misaddressed.
5. If you find out about a job that interests you from a site that allows you to apply through the site, don't do it unless it's the only way to apply.  Some of these sites are terrible at formatting your information and aren't always good at keeping your attachments together.  So, if you find specific instructions about who to send your information to or a direct mailbox at the hiring organization, use those instead of going through the automatic links on the site.  You can be assured that the application will come through cyberspace more cleanly.
6. Tailor your information, ALL the information provided, to the job.  If the job is for a relatively conservative organization, then don't send the 28 page interactive presentation that summarizes all your experience.  If the job is at a hip, out-there place, then the creative, one page visual resume may be a better alternative than the traditional chronological listing.  Take the time to think about what you are sending to whom.
7. Make sure you send all the pieces required in the ad.  If I ask for a writing sample, then I want candidates to send a writing sample.  If I ask for salary information, then I need to know what your compensation range is.  Ignoring the request for a specific piece of information that has been requested in the ad doesn't help your case.
8. If you tell me that your English grammar and punctuation skills are outstanding, then you better make sure that you haven't made any mistakes in your materials.  Check spelling, capitalizations, and punctuation relentlessly.  And the correct way to say you are sending your materials in an email is: "Here are my cover letter and resume in application for the ________job," not "Here is my cover letter and resume…"