Understanding from the employer's perspective what the 'ideal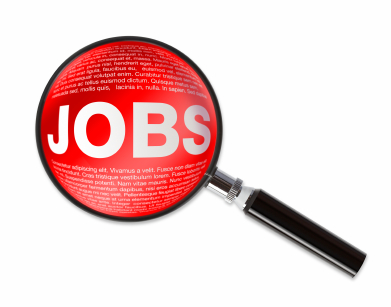 candidate' looks like requires searching for the secret 'codes' that employers embed in job postings. It also requires digging deep and searching for clues above and beyond the obvious and well-defined job requirements. Finding and understanding these clues then allows you to focus your efforts to specifically target your resume/cover letter/interview towards those clues.
Below are three tactics that will help you not only search for those clues, but to position yourself as a more viable candidate for the job.
1.) The clues for understanding what the employer is really looking for are often transparent in the job posting itself. Learn to interpret key phrases in the job posting.
Consider the opening paragraph from a recent Senior Human Resources Manager job posting:
We are seeking a seasoned Human Resources Professional who can hit the ground running with experience in a wide variety of Human Resources functions. These functions include but are not limited to employee engagement, management & leadership coaching, talent assessment & management, performance coaching and organizational effectiveness. Must take pride in being outgoing and flexible as well as being self-directed and motivated. Ability to develop rapport with and support employees of all levels is critical to success in this role.
Later in the job posting, the following phrases are used:
Demonstrated experience engaging senior management and gaining credibility as an Human Resources subject matter expert.
Proven experience in supporting and working effectively with all levels of associates.
Ability to work collaboratively with employees at all levels within the organization, as well as with multiple departments and with front-line supervisors / managers and senior management.
Superb interpersonal, conflict resolution and negotiation skills.
So what do these phrases mean?
The hiring authority has revealed the qualities they believe will reflect the ideal candidate for this position.
Let's say that there are three finalists being interviewed, each who have met the experience criteria for the position. Based on these key phrases as outlined above, you can easily understand the secret codes of the ideal employee.
In other words, the hiring authority (your potential new boss) will be looking for your resume/cover letter and interaction in the interview to reflect the following qualities:
Confidence
Self motivated
Engaging and friendly personality
Comfortable around diverse audiences

Approachable and outgoing

Eloquent and Communicative
Friendly
Based on these codes, every touch point you have in applying for this position needs to demonstrate these qualities. The tone of your resume, your cover letter, your interviews – ever communication you have with this employer needs to focus on how your experiences, your background, your training and education, the projects you've worked on – everything should clearly demonstrate how these 'codes' reflect why YOU are the ideal employee.
2.) Write your cover letter to your future boss, not to a faceless address.
Let me explain.
All too often, I see cover letters addressed to: To Whom It May Concern.
To Whom It May Concern????
That's code to the employer for "Candidate doesn't give a rat's ass who reads my cover letter."
If you are confident that you've successfully interpreted the code words in the job description as described above, the next step is to create a personal brand narrative in the form of a cover letter that demonstrates how your background/experiences and personality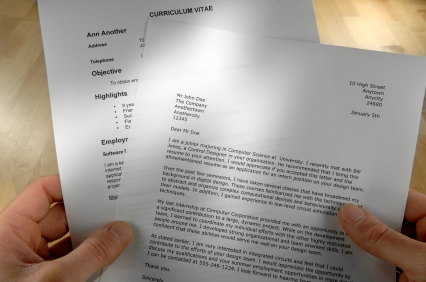 fit the codes you've interpreted. Most importantly, you must now be in the mindset that you are writing the cover letter to your future boss explaining how you best fit the criteria for the position.
Think about it – it is most likely your future boss who wrote the job description and they will be the most important person to read your cover letter.
In your first draft of you cover letter, let your thoughts flow, but always make sure you are writing specifically to the code words – you now have a better understanding of what your future boss is looking for, and you need to write to their expectations of what they believe is an ideal candidate.
If you were standing face-to-face with this person, what you would say to convince them why you'd be the best employee? What are the things about your personality that would demonstrate why you would be successful? What are experiences you've had that are persuasive demonstrations of why you'd be the ideal candidate?
Write to your boss!
3.) Knowing the 'codes' and prepare to interview with confidence.
Let's say you are in the final interview. How will you approach the interview?
a.) I want to really, really, really convince them why I'm the best person for the job! (desperate)
b.) I know I'm the best person for the job and I'm going to damn well make sure they know it too. (cocky/arrogant)
c.) I'm here to translate how my results-driven skills, experiences, background and personality can demonstrate how I can solve problems and create new successes for my new employer. I'm going to approach my interview as an engaging conversation so my new boss and co-workers so can see the 'true me'. I'm going to anticipate questions and come prepared with examples of projects and past experiences that are relevant to the job I'm applying for. (confident and prepared)
Obviously, 'c' is the best approach.
But how do you get to 'c'? Again, look at the 'codes' you've interpreted from the job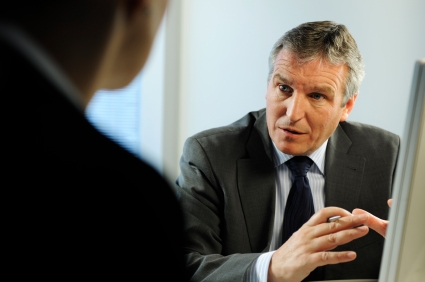 posting. At this point in the process, you know that your resume and cover letter have met the basic qualifications for the position. Now you are in the best possible position to sell yourself based on the codes you've interpreted in the job posting itself. Your understanding of the ideal employee your new boss is looking for will be your most valuable tool at this point in the process.
I hope these simple tips are helpful and give you a different insight into the job search process. If you have a moment share with me and other readers of this blog your thoughts and experiences, tips and tricks in looking for a job.
Happy Job Hunting!