I was interviewed by KCNC TV the other day to talk about job fairs.
When they first called, they were a little surprised.  They were going to do a story about how job fairs were one approach to getting hired in a tough job market.
I told them I thought job fairs were, in general, a waste of time and that rarely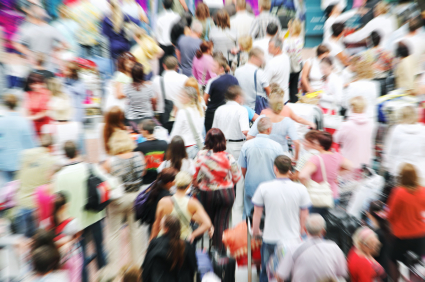 were professionals hired through job fairs.
Job fairs are usually organized by either professional job fair companies or by well-meaning community leaders who are trying to give hope to job seekers.  In either case, both  employers and job seekers tell me that they are not the best places to identify talent or to get hired.
Often job fairs are represented by companies who are looking to hire immediate part-time or temporary seasonal hourly workers, delivery people or other types of blue-collar job opportunities.   For the most part, companies that attend the job fairs don't have full-time salaried professional career-level positions available.  In addition, you will see a lot of colleges at job fairs trying to sell training courses and degree programs.
I showed up at the job fair the TV station was doing a story on.  It was at a local Red Lion Hotel and sure enough, there were about 150 people standing in a long line waiting to talk with about 6 companies sitting behind tables in a small, crowded room.  I overheard many of the participants as they left complain that while the companies were taking resumes, they were also clear they had no open positions available at the time.
Which job fairs work?
The more niche or specific the job fair is, the more likely you will be able to find a company that matches your skills.  For example a health care job fair will be represented by hospitals, nursing homes and companies that are tied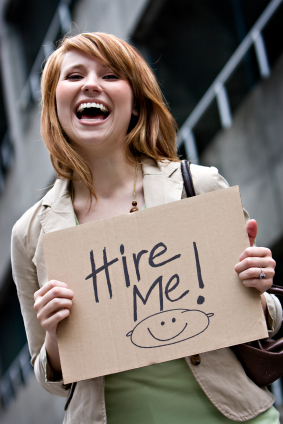 to the health care industry.  Technical job fairs will have HR professionals from engineering firms, high-tech companies and other organizations tied to the tech industry. Typically, the companies at these job fairs are are serious about hiring talent right away and are accepting resumes for open positions.
If you are going to attend a job fair, make sure you do your research first.  Go to the websites of the companies that will be in attendance and see what types of jobs are actually available.  Attend with a specific goal of speaking to company HR representatives and be prepared to talk about how your skills would be a good fit.  If a company is hiring, you may have a good opportunity to spend 5-10 minutes with a recruiter and you should approach your meeting as if it were an interview.
I think better opportunities exists for job seekers through professional associations.   There are hundreds of local or state chapters of professional associations that hold worthwhile networking events, professional development seminars and professional certification opportunities.  Through professional associations, you will meet more people who are peers in your particular line of work and can help you to connect to new opportunities in different industries.  While you'll get the most out of your experience by becoming a member of the association, most times you can attend these events as a non-member, you may just have to pay a little more.