It's college graduation season and as a result, there's a lot of new entry-level job seekers entering the job search market right now.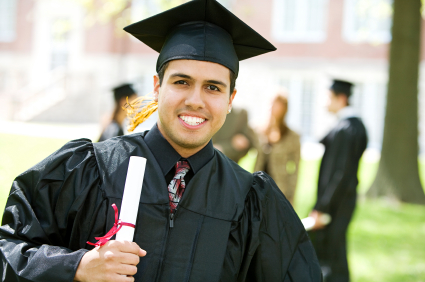 When I graduated from the University of Colorado in 1989, I saw the President of the University of Colorado at my graduation and walked up to him.  "President Gee," I said.  "What's the best piece of advice you can give a new college graduate with a degree in English Literature?"  He looked down at me, smiled and said.  "Never, never, ever forget to pay your alumni dues."  This deflating piece of advice was exactly what I didn't want and need to hear.
In any event, without sounding like a cliché graduation commencement lecture, I've solicited practical advice from my thousands of friends on Facebook and Twitter.
I asked a simple question:
"If you could offer one piece of advice to a recent college graduate what would it be and what do you know now that you wish you knew when you graduated from college?"
I've condensed the hundreds of answers I received into some general themes and transfer this advice in the spirit of mature wisdom in which it is intended.
1.)  Debt is a soul-sucker.
Live within your means and avoid the debt trap like the plague.
Right now, as a recent college graduate, you have amazing ambitions, goals and hopes for the future – don't let those be derailed because of unnecessary debt.
All too often, I've met with professionals who, now in their 40's and 50's, are slaves to the debt trap that controls every aspect of their lives: they are in jobs they don't like, stressful marriages, living paycheck-to-paycheck with no savings for their kid's college education as well as their own retirement – all because of the enormous debt they began racking up early in life.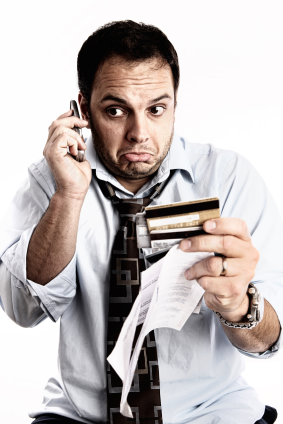 There is NO SUCH THING as FREE MONEY! Avoid the temptations of the credit marketing hucksters who are pitching easy money with credit cards offers, department store lines of credit, banks, automobiles – there's endless ways to get handcuffed to debt for the rest of your life.
Get a credit card to establish credit, but avoid the high interest-rate and pay it off each month.   Finance problems and debt are cited as one of the top reasons for divorce.  If you are getting married, from the get-go, have honest and open conversations about finances and try your best to pay off student loans and any other debt you may have each incurred.  Work with a financial planner early in your marriage so that you can map your goals as a married couple.  Save and invest but avoid the financial slavery of debt.
2.)  Travel while you are in your 20's.
Save up and visit new countries when you have minimal commitments.   Study abroad, intern overseas, volunteer or consider working for a non-profit or a non-governmental organization (NGO) in another country or get an advanced degree abroad.
Being able to travel not only is fun, but can be a time of self reflection after your hard work in college and give you new insights into your career and life goals.  Your experiences can be a real differentiator in job hunts.   There are plenty of resources available that can lead you to work abroad opportunities and help you be able to travel affordably.
3.)  Be a life-long student.
Just because you have a college degree doesn't mean you should stop learning.  Be infinitely curious about all things.  Continue to learn and master new skills and open your mind to different cultures, political opinions and new ideas.  You are going into a workforce that requires you to interact with a wide range of ages, work ethics, business atmospheres, personalities and diverse opinions that you may not have experienced before.  At the end of every day, ask the same question your parents asked at the dinner table after school: "What did you learn today?"
4.) Your first job is going to be a learning experience.
Don't be afraid to start at the very bottom.  Paying your dues means proving yourself – proving that you don't feel entitled and that no job is below you, proving that you have the heart, the passion and drive to always find a way to get the job done, under any circumstance, proving that you will work long hours and on weekends, and proving that you will always be reliable and true to your word.
5.)  You will fail at something sometime.
John Elway threw way more interceptions than he did touchdowns.   Every successful person is also an expert at failing.  Like them, prepare to pick yourself up, dust yourself off and keep moving forward.
6.) Be ethical, honest and confident about your integrity.
You will be faced at times during your career when a decision you have to make or a situation you are in will seem to test your character and integrity.   If you are confident in your character and integrity, these situations will never be considered a 'judgment call.'  You are ethical and honest or you are not.  It is that simple.
7.) Happiness is many things, but it is not about money.
Don't believe the marketing hype: happiness is NEVER found in how much money you have, how big your house is, what type of car you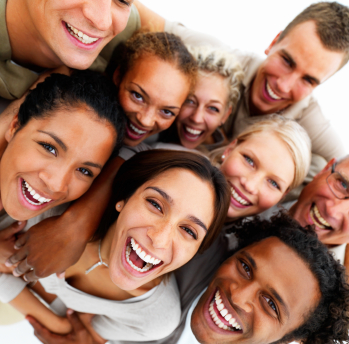 drive, what type of title or power you hold, the types of clothes you wear or how attractive you (or others) believe yourself to be.
Typically happiness in life is found in deep and meaningful relationships with your family and friends, being satisfied and enjoying your work, enjoying good health, having self confidence and enjoying freedom and independence from financial debt.  Most importantly, it's found in constantly recognizing and acknowledging the things in your life that present you with joy.
8.) Become an inspirational leader.
We need more leaders in the world.   Volunteer for leadership positions whenever you get the chance.  Try to become a supervisor or a manager.  Join a nonprofit board, or volunteer for a leadership position through a professional industry association.
9.) Be passionate and committed to being the best at everything you do!
Believe in yourself, in your goals and ideas and learn how to manage people and resources wisely and fairly.   Always have a vision for the future, but more than just having a vision, learn how to inspire others to believe and help you to implement and manage your vision.
10.) Don't worry if you don't know what you want to do right now.
Expect that your life will take many twists and turns.
When asked about their current jobs, most seasoned professionals start out by saying, "If you'd have told me when I graduated from college that I'd be doing what I'm doing for a career today,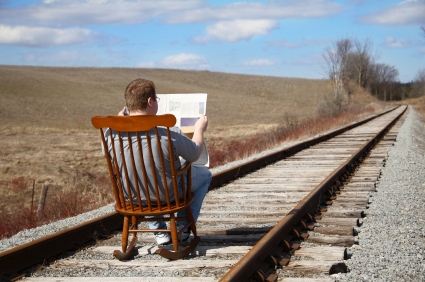 I'd have thought you were crazy!"
The fact is your niche will most likely not be what you expect it to be today.  You will discover skills in your first job out of college that you didn't realize you possessed.  You will recognize interests that will help you focus on your future goals.  Your will find a career that will fit you – your talents, your personality, your experiences Expect your life's mission and your professional goals to become more clear over the next few years.