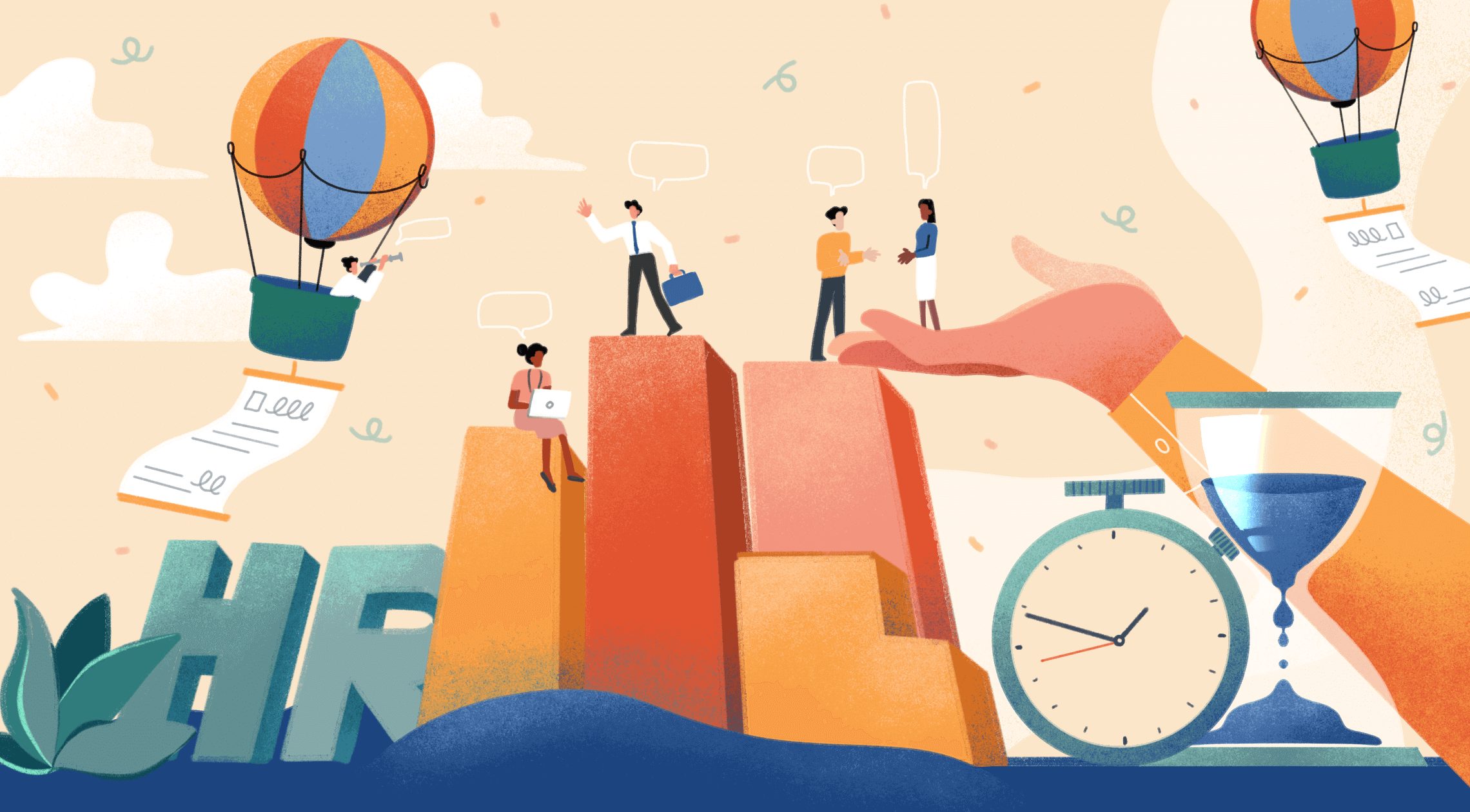 Even HR professionals have to look for a job eventually. Here at AH Jobs List, I am happy to have a robust listing of HR related jobs which can be found by clicking here.

In my career consulting practice, I've also worked closely with HR professionals as they navigate their way through their job search. Some people might think, "Well, they are HR folks! Recruiters! They shouldn't have any problem finding a job, they know exactly what to do to search for a job! They INVENTED the job seeking process!"

In fact, looking for a job is difficult for EVERYONE. I've met with award winning sales pros who couldn't figure out how to sell their skills and talent. I've met with marketing and advertising experts who didn't understand how to create a self brand that connected with employers.

The fact is that job seeking is a very personal thing. For most people it is awkward talking about themselves. In addition, common job seeking rejection is hard to swallow and can take you down a dark hold of self doubt, imposter syndrome thoughts and uncertainty.

The other questions I get from HR job seekers is "What else am I good at? What other jobs can I apply to?"

HR pros have TONS of transferable skills that are valuable in other HR roles or completely different job paths.
HR professionals have a wide variety of responsibilities that also require a wide range of skills; valuable skills that are transferable to various roles and industries. Here are some alternative careers and roles that HR professionals may excel in:

Talent Acquisition/Recruiting:

HR professionals often have expertise in sourcing, interviewing, and selecting candidates. This makes them well-suited for roles in talent acquisition or recruiting, either in-house or as external recruiters.

Diversity and Inclusion:

HR professionals passionate about diversity and inclusion can pursue roles as diversity officers or consultants, helping organizations foster diverse and inclusive workplaces
Training and Development:

HR professionals are experienced in designing and delivering training programs. They can transition into roles as trainers, instructional designers, or corporate trainers.
Employee Relations:

Those with strong conflict resolution and interpersonal skills may excel in employee relations roles, such as mediators or labor relations specialists.

Compensation and Benefits:

HR professionals with a strong understanding of compensation structures and benefits packages may transition into compensation and benefits analysis or consulting roles.

Organizational Development:

HR professionals often work on initiatives to improve workplace culture and employee engagement. This background can lead to careers in organizational development or change management.

Compliance and Labor Law:

HR professionals are well-versed in employment laws and regulations. They may pivot into roles in compliance, such as compliance officers or legal consultants.

Project Management:

HR professionals frequently manage complex projects like implementing new HR systems or rolling out company-wide initiatives. These skills can translate into project management roles.

Consulting:

HR consultants provide expertise to organizations on various HR-related matters, including strategy, talent management, and performance improvement.

Leadership and Management:

Many HR professionals aspire to higher leadership roles within organizations, including HR director, VP of HR, or even CEO positions.

Entrepreneurship:

HR professionals with an entrepreneurial spirit may start their own HR consulting firms, staffing agencies, or other HR-related businesses.

Public Relations and Communications:

HR professionals often communicate policies, procedures, and changes to employees. This experience can be valuable in public relations or corporate communications roles.

Marketing and Branding:

HR pros regularly develop marketing messaging to entice professionals to apply for jobs at their organization. The skills and talents you used to create 'employer of choice' marketing campaigns will be valuable in various marketing and branding roles.

Data Analysis and HR Analytics:

With the increasing importance of data in HR, professionals skilled in data analysis may transition into roles as HR data analysts or data scientists.

Event Management:

Many HR professionals are also responsible for holding career fairs or representing their organization at college recruiting events. Event management requires logistics, details and an eye for great design and set up.

Learning and Development:

HR professionals who specialize in training and development may pursue careers in adult education, instructional design, or educational technology.
Health and Wellness:

HR professionals interested in employee well-being and benefits may explore careers in corporate wellness, health promotion, or benefits consulting.

Conflict Resolution and Mediation:

Those with strong conflict resolution skills may become professional mediators or arbitrators.
Human Resources Information Systems (HRIS):

HR professionals with expertise in HRIS may transition into roles as HRIS specialists, HR technology consultants, or HRIS project managers.
The skills and knowledge gained in HR can be applied to a wide array of roles, and career transitions can be facilitated through further education, certifications, and networking within the chosen field. Each of these alternative careers may require some additional training or qualifications, depending on the specific role and industry.